Born out of a common interest & active participation in the ancient practice of Yoga Nidra as a deep healing form of meditation, this organic collaboration between Brenda Byrne & Mark Plaistow brings us to a place where we will invite the participants to join us on the journey of yogic sleep.
Using original Yoga Nidra scripts by Brenda and sounds by Mark to guide the listener into a deep, powerful & healing meditative space The Nidra Project invites you to move deeper into your own personal healing & restful journey.
So what is Yoga Nidra? 
Nidra means a relaxed state of mind, but when we add awareness to it, it becomes Yoga Nidra.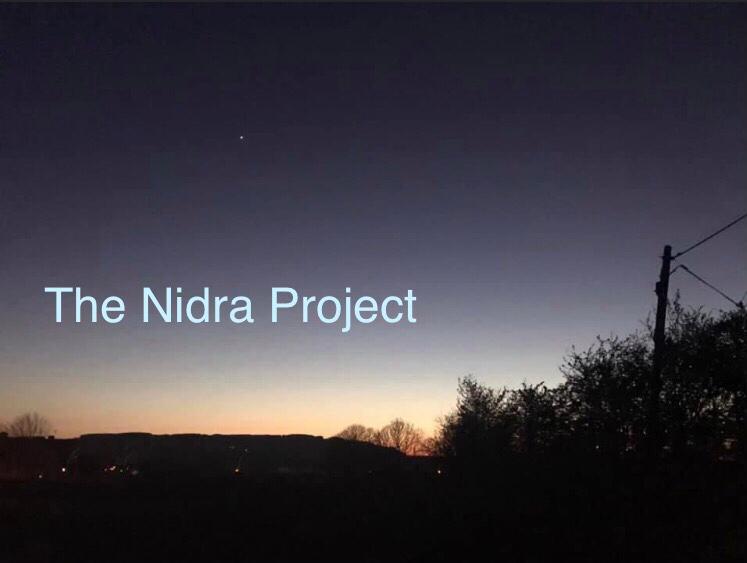 And so, Yoga Nidra is a state, in which the body is completely relaxed and the practitioner becomes systematically and increasingly aware of their inner world by following a set of verbal instructions.
Both Meditation and Yoga Nidra help activate the relaxation response and  greatly help improve the functioning of the nervous system and endocrine system of the body, supporting hormone function and  helping cells regenerate and repair whilst also helping to  decrease anxiety and improve overall mood and wellbeing .
Yoga Nidra –  also known as the practice of Yogic Sleep or Physic Sleep  is a deeply restful practice that brings us to a place of consciousness somewhere between wakefulness and sleeping  and  can be practiced at any time of day or night but can aid in sleep if practiced later in the evenings and the more regular your practice becomes the more you will reap the rewards and benefits to body and mind .
We invite you to join us on a journey of profound deep rest & relaxation as we bring regular Yoga Nidra Meditations to Your inbox, each Nidra dropping us deeper into Our Pre – conscious minds, nudging us towards deeper release & greater healing.
Each script is specifically written, recorded and produced for The Nidra Project. Each yoga Nidra will be delivered to your inbox upon purchase, for convenient use in your own time and available for use as frequently as desired. Each purchase also comes with a separate set up script to help you prepare for your YN journey.
We look forward to welcome you on the journey!
Script 3 coming soon!
Purchase Yoga Nidra or give the gift of a Gift Voucher